Documentos interesantes sobre aplicaciones de las Matemáticas
¿Cómo se pueden ver los ficheros con extensión dvi?

¿Cómo se pueden ver los ficheros con extensión ps?

¿Cómo se pueden ver los ficheros con extensión pdf?

---
Novedades, julio de 2015
Farmacia
Antibióticos y Matemáticas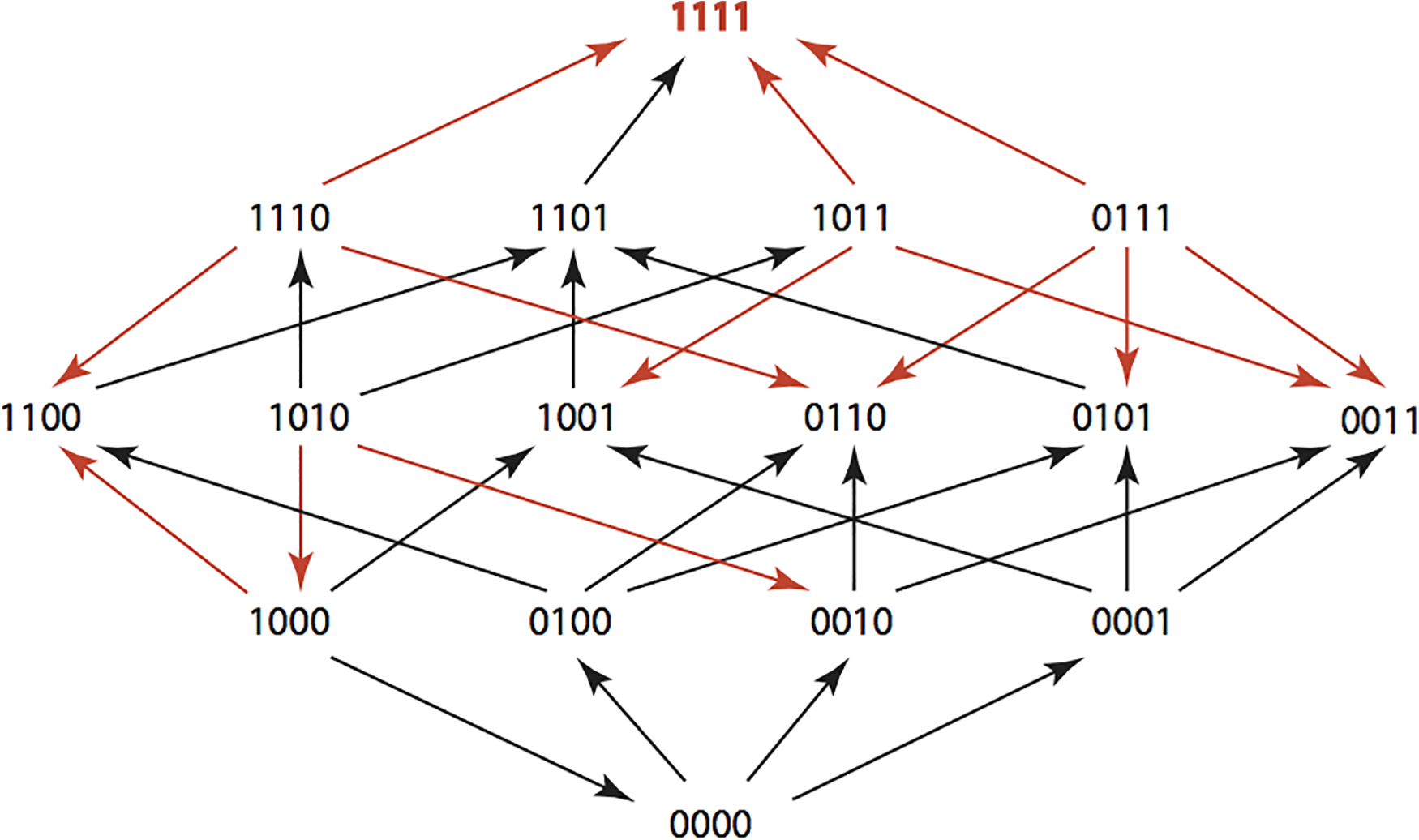 New Mathematics Could Neutralize Pathogens That Resist Antibiotics.
A "time machine" algorithm, backed by experimental data, reveals how to cycle drugs to reverse resistance
Genética:
On the probability of fixation of mutant genes in a population, M. Kimura, 1962
Genética:
The Population Genetics of Adaptation: Multiple Substitutions on a Smooth Fitness Landscape.
R. L. Unckless and H. Allen Orr, 2009
Novedades, enero de 2014
Farmacia ; Ciencia y Tecnología de los Alimentos ; Ciencias Ambientales
Enfermedades diarreicas transmitidas por el agua están causadas por el consumo de microorganismos patógenos en el agua contaminada (o alimentos contaminados por el agua), y por lo tanto están controladas hidrológicamente de manera directa o indirecta. El número de víctimas de estas enfermedades es más de 2 millones de vidas al año. La mayoría de las muertes se dan en los países pobres y en los niños:
Valores propios dominantes y la propagación del cólera
Novedades, julio de 2013
Ciencias Ambientales
Predicting the stability, equilibrium response, and nonequilibrium dynamics of ecological systems
Novedades en julio de 2011
Ciencias Ambientales
The mathematics of atmospheric dispersion modeling
A mathematical model for the control and eradication of a wood boring beetle infestation
Novedades en junio de 2011
Ciencias Ambientales
Will Climate Change Mathematics?
Novedades en marzo de 2011
Ciencia y Tecnología de los Alimentos
Modelo matemático para la predicción de la calidad de frutas y hortalizas envasadas en atmósfera modificada
Novedades en abril de 2010
Farmacia
Conformational pathways, elastic network models, molecular dynamics, normal mode analysis.
Ciencias Ambientales
Ecological models. Transient dynamics. Reactivity. Sensitivity analysis · Consumer-resource interactions. Matrix population models.
Ciencia y Tecnología de los Alimentos
Modelización de procesos de inactivación microbiológica en tratamiento de alimentos
Novedades el 30 de enero de 2010
Ciencia y Tecnología de los Alimentos
30 de enero de 2010: Tesis doctoral sobre matemáticas y CTA
Nutrición humana y dietética
30 de enero de 2010: The dynamics of human body weight change
Farmacia
30 de enero de 2010: Ejercicios de matemáticas para Farmacia
---
La importancia de las matemáticas en farmacia, medicina, veterinaria y biología: importan.dvi o importan.pdf
---
Modelos matemáticos
---
Fractales
Un fractal es una figura autosemejante. Esto quiere decir que si ponemos una lupa de aumento en una zona de la figura, vemos una figura idéntica a toda la figura.
---
Matemáticas y Plantas
A Dynamical System for Plant Pattern Formation: A Rigorous Analysis.
Abstract
We present a rigorous mathematical analysis of a discrete dynamical system modeling plant pattern formation. In this model, based on the work of physicists Douady and Couder, fixed points are the spiral or helical lattices often occurring in plants. The frequent occurrence of the Fibonacci sequence in the number of visible spirals is explained by the stability of the fixed points in this system, as well as by the structure of their bifurcation diagram. We provide a detailed study of this diagram. Keywords: Phyllotaxis, pattern formation, Fibonacci, parastichy.
Otras transparencias sobre el artículo anterior
---
Un problema de Cálculo con Porcentajes para los estudiantes de Informática.
---
Libros de interés
Mathematical Modelling of Immune Response in Infectius Diseases. By Guri I. Marchuk. Kluwer Academic Publishers, Dordrecht, The Neherlands, 1997, $174.00, ISBN 0-7923-4528-2. Ver una recensión en libros1.dvi , páginas 1014-1015. Utiliza ecuaciones diferenciales no lineales con retardo.
Mathematical Epidemiology of Infectious Diseases. By O. Diekmann and H.J. Heesterbeek. Wiley, 2000, ISBN 0471-49241-8.
Introduction to Theoretical Population Genetics. By T. Nagylaki. Springer, 1992, ISBN 3-540-53344-3.
Eigenspaces of Graphs. By Dragos Cvetkovic, Peter Rowlinson, and Slobodan Simic. Cambridge University Press, Cambridge, UK, 1997, $69.95, ISBN 0-521-57352-1. Ver una recensión en libros1.dvi , páginas 998-999. Tiene aplicaciones a la Química (aromaticidad, isomería).
Random Walks in Biology. By H.C. Berg. Princeton University Press, Princeton, expanded edition, 1993. Recomendado entusiásticamente en el artículo "Movimiento de microorganismos" por Jair Koiller, La Gaceta de la RSME, Vol. 2, nº 3, (1999)423-445.



---

The Algorithmic Beauty of Plants. By P. Prusinkiewicz, A. Lindemayer. Springer, Berlin, 1990. ISBN 0-387-94676-4. The beauty of plants has attracted the attention of mathematicians for centuries. Conspicuos geometric features such as the bilateral symmetry of leaves, the rotational symmetry of flowers, and the helical arrangements of scales in pine cones have been studied most extensively. This book is the first comprehensive volume on the computer simulation of plant development.
Fractals Everywhere. Second edition. By Michael F. Barnsley. Academic Press, New York, 1993. ISBN 0-12-079061-0. Fractal geometry will make you see everything differently. There is danger in reading this book. You risk the loss of your childhood vision of clouds, forests, galaxies, leaves, feathers, rocks, mountains, torrents of water, carpets, bricks, ans much else besides. Never again will your interpretation of these things be quite the same.
Mathematical Physiology. By J. Keener, J.Sneyd. Springer, New York, 1999. ISBN 0-387-98381-3. This book provides an overview of the work which lies at the border of mathematics and physiology. It describes the ways in which mathematical theory may be used to give insights into physiological questions and how physiological questions can in turn give leads to new mathematical problems. The book is divided into two parts, the first dealing with the fundamental principles of cell physiology, and the second with the physiology of systems.
Mathematical Concepts in Clinical Science. By Steven Tiger, Julienne Kirk and Robert Solomon. ISBN: 0-13-011549-5, Publisher: Prentice Hall, Copyright: 2000, Format: Paper; 302 pp., Published: 12/28/1999. Especially created for students with a limited background in mathematics, this comprehensive text introduces basic mathematical concepts applicable to all entry-level clinical science curricula—medicine, physician assistant, nursing, pharmacy, and physiology, in an accessible style. The author does not merely present facts, but teaches the student step by step. Emphasis throughout is on understanding concepts, not memorizing numbers and formulas.
When Topology Meets Chemistry, An Introduction to Molecular and Topological Chirality. By Erica Flapan. Cambridge Univ. Press and the Mathematical Association of America, 2000. ISBN 0-521-66482-9. This topology text describes knot theory, 3-dimensional manifolds, and the topology of embedded graphs while explaining their role in understanding molecular structures. No specific mathematical or chemical prerequisites are required.
Comparmental Modeling with Networks. By Gilbert G. Walter and M. Contreras. Birkhäuser, Boston, 1999. ISBN 0-8176-4019-3. Ver una recensión en 97055.ps o en 97055.pdf , páginas 546-548.
Compartmental Analysis in Biology and Medicine. 3rd ed., By A. Jacquez. BioMedware, Ann Arbor, MI, 1996.



---

Analytical Theory of Biological Populations. By Alf Brown J. Lotka, David P. Smith, and Helene Rossert. Plenum, New York, 1998. ISBN 0-306-45927-2. Ver una recensión en 97055.ps o en 97055.pdf , páginas 523-524.
Evolution Equations, Control Theory, and Biomathematics. By Philippe Clément and Günter Lumer. Marcel Dekker, Inc., New York, 2000. ISBN 0-8247-8885-0.
Evolution Equations and Their Applications in Physical and Life Sciences. By Günter Lumer and Lutz Weis. Marcel Dekker, Inc., New York, 2000. ISBN 0-8247-9010-3.
G.F.Gause's manuscript with experiments on logistic growth: The Struggle for Existence (1934 book, online, fun reading!)


Matrix Population Models: Construction, Analysis, and Interpretation. By Hal Caswell Second edition, September 2000.


Matrix Population Models, Second Edition, is a comprehensive treatment of matrix population models and their applications in ecology and demography. It begins with simple cases, presented in detail so that beginning students can learn how to use these powerful models. It goes on to cover advanced topics in stochastic and nonlinear models. Analytical methods and theoretical issues are illustrated with empirical examples throughout. The decade since the publication of the First Edition of this book has seen enormous progress in the theory and application of matrix population models. The new edition includes greatly expanded treatment of stochastic and density-dependent models, sensitivity analysis, and statistical inference, and new chapters on parameter estimation, structured population models, demographic stochasticity, and applications of matrix models in conservation biology. Matrix Population Models, Second Edition, is an indispensable reference for graduate students and researchers in ecology, population biology, conservation biology, and human demography. Caswell teaches biology at Woods Hole Oceanographic Institution, Portland, OR
---
---
Artículos periodísticos
---
Libros recomendados a todo estudiante de Matemáticas:
R. Courant y H. Robbins: ¿Qué es la Matemática? , Editorial Aguilar, Madrid. Segunda edición en inglés: What is Mathematics?
Z.A. Melzak: Companion to Concrete Mathematics , Edit. Wiley, New York, 1973.
Z.A. Melzak: Mathematical Ideas, Modeling and Applications, Edit. Wiley, New York, 1976.
---
Portada de la Sección Departamental

Actualizada el 27 de agosto de 2015.

Páginas administradas por Juan-Miguel Gracia: